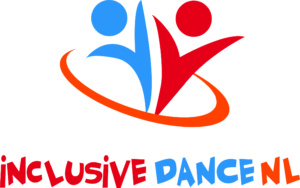 Inclusive Dance NL organiseert dansevenementen voor mensen met en zonder beperking. Bovendien delen we kennis en organiseren we opleidingen voor ouders en begeleiders van mensen met een beperking.
Omdat een beperking vaak vraagt om een specifieke aanpak en speciale aandacht, kun je je voor die info richten tot onderstaande aanspreekpunten.

Rolstoelgebruikers
Maak je gebruik van een rolstoel, elektrisch of niet, dan is Corrie van Hugten jouw aanspreekpunt binnen Inclusive Dance NL
Je kunt Corrie mailen via corrie@inclusivedancenl.nl

Auditief Beperkt/TOS
Hoor je niet of slecht en geniet je van bewegen op de beat? Binnen Inclusive Dance is Katie de Waal degene die je vragen kan beantwoorden. Je mailt haar via
katie@inclusivedancenl.nl

Mentale beperking
Heb je een mentale beperking, en vind je dansen heerlijk? Dan is Jan van den Hout degene die je alles over je dansmogelijkheden bij Inclusive Dance NL kan vertellen. Je mailt hem op
jan@inclusivedancenl.nl

Visueel Beperkt
Zie je weinig of niet, maar ben je dol op bewegen op muziek? Annetje Riel vertelt je graag over je mogelijkheden binnen Inclusive Dance NL. Je mailt haar via
annetje@inclusivedancenl.nl
Wil je graag contact met Inclusive Dance NL, maar kun je je niet vinden in bovenstaande aanspreekpunten? Neem dan even contact op met Mieke,
info@inclusivedancenl.nl
.