Iedereen DANST!

Wij brengen mensen met en zonder beperking bij elkaar door het geven van dansplezier

meer info

Inclusive Dance Dansdag 9-3-2024

het jaarlijkse hoogtepunt met workshops en shows voor iedereen

learn more
Ook zo nieuwsgierig naar wat we in 2024 voor je in petto hebben? Hier lees je binnenkort alles over docenten, programma en inschrijven!
Inclusive Dance Dag 2023 – fotoalbum (klik op de foto)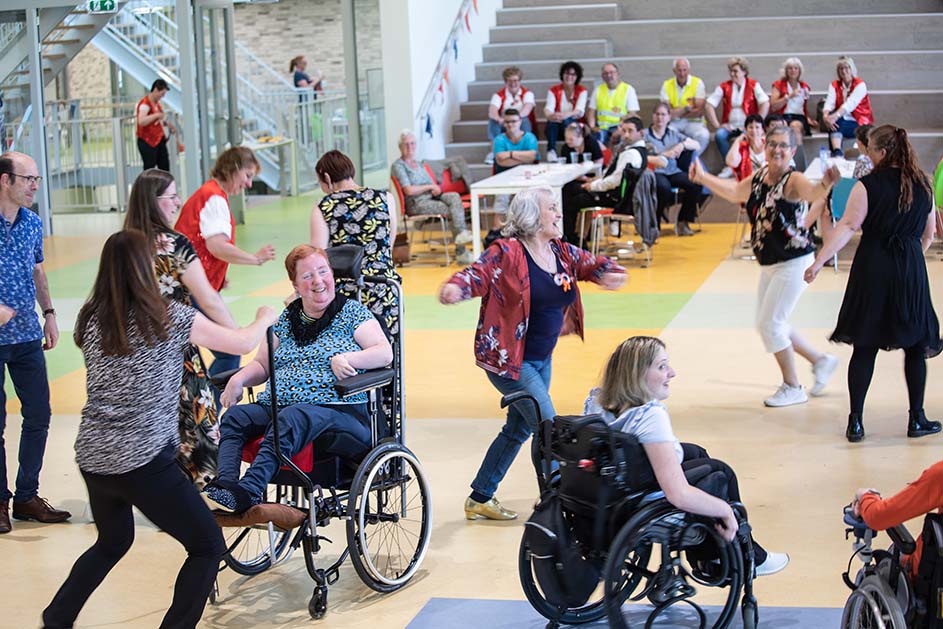 wat doet Inclusive Dance NL?
van FUN tot opleiding
Jan van den Hout, voorzitter
Mijn doel is om zoveel mogelijk mensen met een vastgestelde beperking kennis te laten maken met het geweldige fenomeen dat dansen is.
meer weten....
Meet the team
De mensen van Inclusive Dance NL
Inclusive Dance Dansdag 2024
Save the Date: zaterdag 9 maart!
Video
registratie van inclusief dansen